---
---
[DEHAI] YPFDJ- Dallas: Eritrean INDEPENDENCE DAY Shirts on sale NOW!
---
From: Fenan Russom (fenan.russom@gmail.com)
Date: Mon May 11 2009 - 15:33:25 EDT
---
Kemey kemey?
We hope this email finds you all good and well!

The YPFDJ- Dallas chapter <http://www.ypfdjdallas.com/> is now selling
t-shirts for this year's 18th anniversary of Eritrean Independence!!! The
shirts come in white or black and are $15...ALL proceeds will go back into
the local Dallas Eritrean community. Your support will assist the chapter in
continuing their Eritrean Big Brother Big Sister Mentor Program, as well as
future projects and functions for our fellow Eritrean brothers and sisters!

If you are interested in purchasing one or some, please email us at:
<dallas-ypfdj@googlegroups.com>
fenan.russom@gmail.com

*YPFDJ- Dallas
*For Eri Youth by Eri Youth
Visit us at www.ypfdjdallas.com

===================================================
"You must be the change you wish to see in the world." ~Mahatma Gandhi

---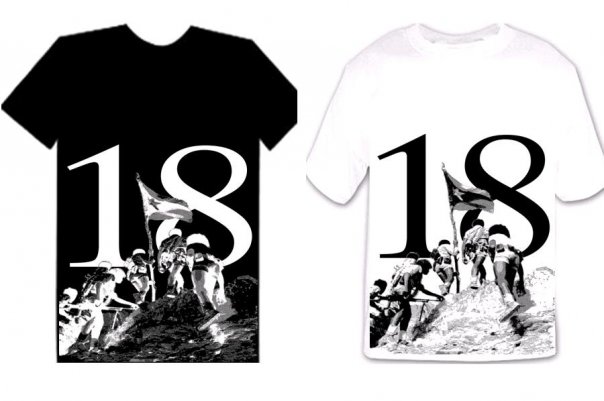 ---
webmaster
© Copyright DEHAI-Eritrea OnLine, 1993-2009
All rights reserved