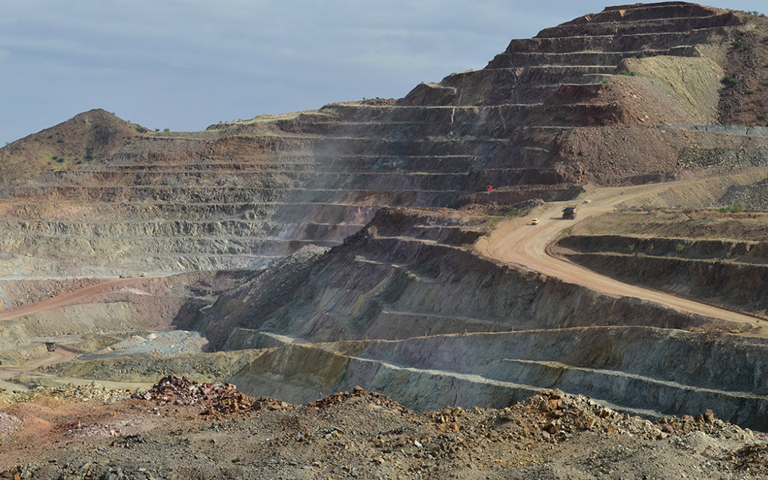 Nevsun Resources' board of directors advised shareholders Wednesday to reject a hostile takeover bid from Lundin Mining, and said it has received other proposals from major and mid-tier companies regarding its Timok copper-gold project in Serbia.
In a statement, Nevsun said the offer did not reflect the value of the company's assets, and had a lower value than both Lundin's previous offers, and "other alternatives which are expected to emerge."
Nevsun said it has received three proposals from companies looking to acquire a non-controlling interest that "are at a premium to the price per share offered in [Lundin's] hostile bid for full control of Nevsun."
It said it would continue a review of the company's asset value, and urged shareholders to take no action on Lundin's bid while the company reviewed other proposals.
"[Timok and Bisha] together represent excellent current and long-term value to our shareholders, and demand a significant premium from anyone who would intend to acquire them," Ian Pearce, chairman of Nevsun's board of directors, said in the release. "Lundin has offered an inadequate premium that is below precedent transaction values, and indeed below copper transaction values that Lundin itself has previously executed."
Lundin announced in mid-July that it would make a $1.4-billion all-cash offer to acquire Nevsun, which would be worth $4.75 per share. The offer came, Lundin CEO Paul Conibear said in a statement, "after having made a series of proposals and observing significant recent changes in the political landscape related to Eritrea."
Eritrea, where Nevsun's Bisha mine is located, ended its 20-year border war with Ethiopia in mid-July, and the two countries agreed to restore diplomatic, transportation and trade links.
Lundin first expressed interest in acquiring Nevsun's Timok project in February. In May, it partnered with Euro Sun Mining Inc. to make an offer to acquire the company for $1.5 billion, or $5.00 per share. The earlier offer, which Nevsun also rebuffed, would have given Nevsun's European assets, including Timok, to Lundin, and its Bisha copper-zinc mine in Eritrea to Euro Sun.
According to a report from Reuters, Lundin's board of directors has no appetite to invest in Eritrea because of its poor human rights record, and brought in Euro Sun to avoid having to own Bisha.
Lundin's current offer represents an 82 per cent premium on Nevsun's closing price on Feb. 6, when Lundin first reached out to the company.
"Our offer will represent the clearest path for Lundin Mining to acquire the Timok project and for Nevsun shareholders to realize on the value of their investment without dilution and financing risk," Conibear said in July.
Lundin's bid is valid until November 9.