Henok Mulueberhane of Green Project-Bardiani made history on Sunday afternoon after claiming the final stage to Canal Olympia in Rebero to win Tour du Rwanda 2023.
The 23-year old becomes the fourth Eritrean to win Tour du Rwanda after Daniel Teklehaimanot, Natnael Tesfatsion who won it twice and Merhawi Kudus.
President Paul Kagame was in attendance at Canal Olympia, Rebero to grace the closing ceremony of the race which has been underway throughout the past eight days since February 19.
The yellow jersey for the race was not decided until Mulueberhan crossed the finish-line at Canal Olympia leading the peloton of the the of the 8th and final stage to which he finished triumphant after 75,3 kilometers in two hours four minutes and 52 seconds.
The youngster was crown champion after covering 1054,6 kilometers overall in 58 hours 28 minutes and one second to beat second-placed Walter Calzoni of Q 36.5 PRO Cycling Team to the yellow jersey by just microseconds.
Meanwhile, Bike Aid's Eric Muhoza was not able to finish even in the top 15 on general classification despite being among the favorites to win the race prior to the final stage.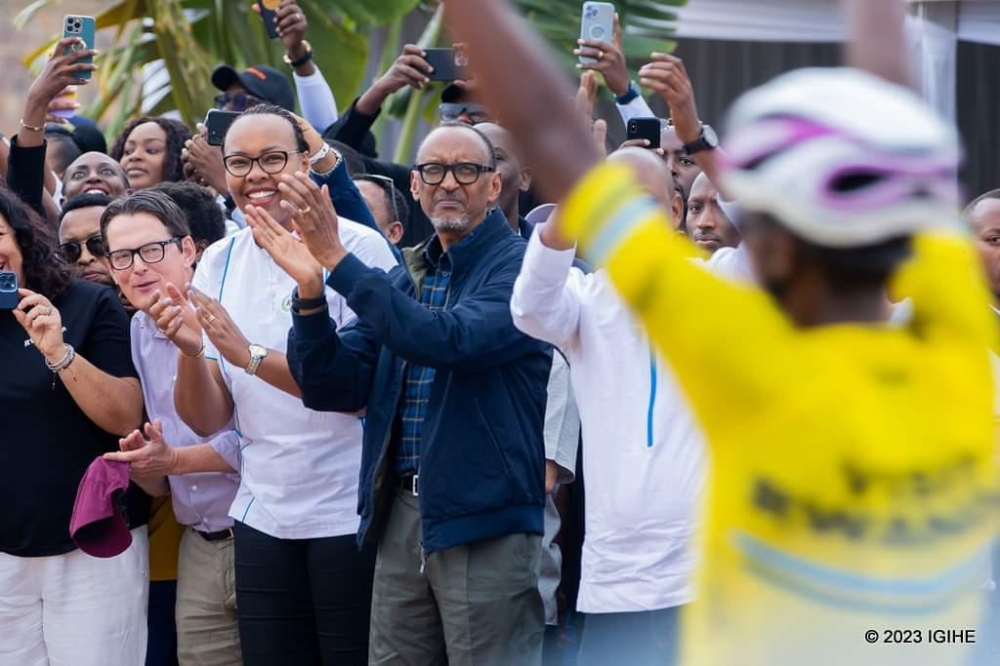 President Paul Kagame attended the final event of Tour du Rwanda 2023 edition