Afewerki: We are keen on coordinating with Egypt because of its main weight in the whole region
President Abdel Fattah El-Sisi received today at the Federal Palace President Isaias Afwerki, President of the State of Eritrea, where the official reception ceremonies were held, and the guard of honor and the playing of the two national peace were held.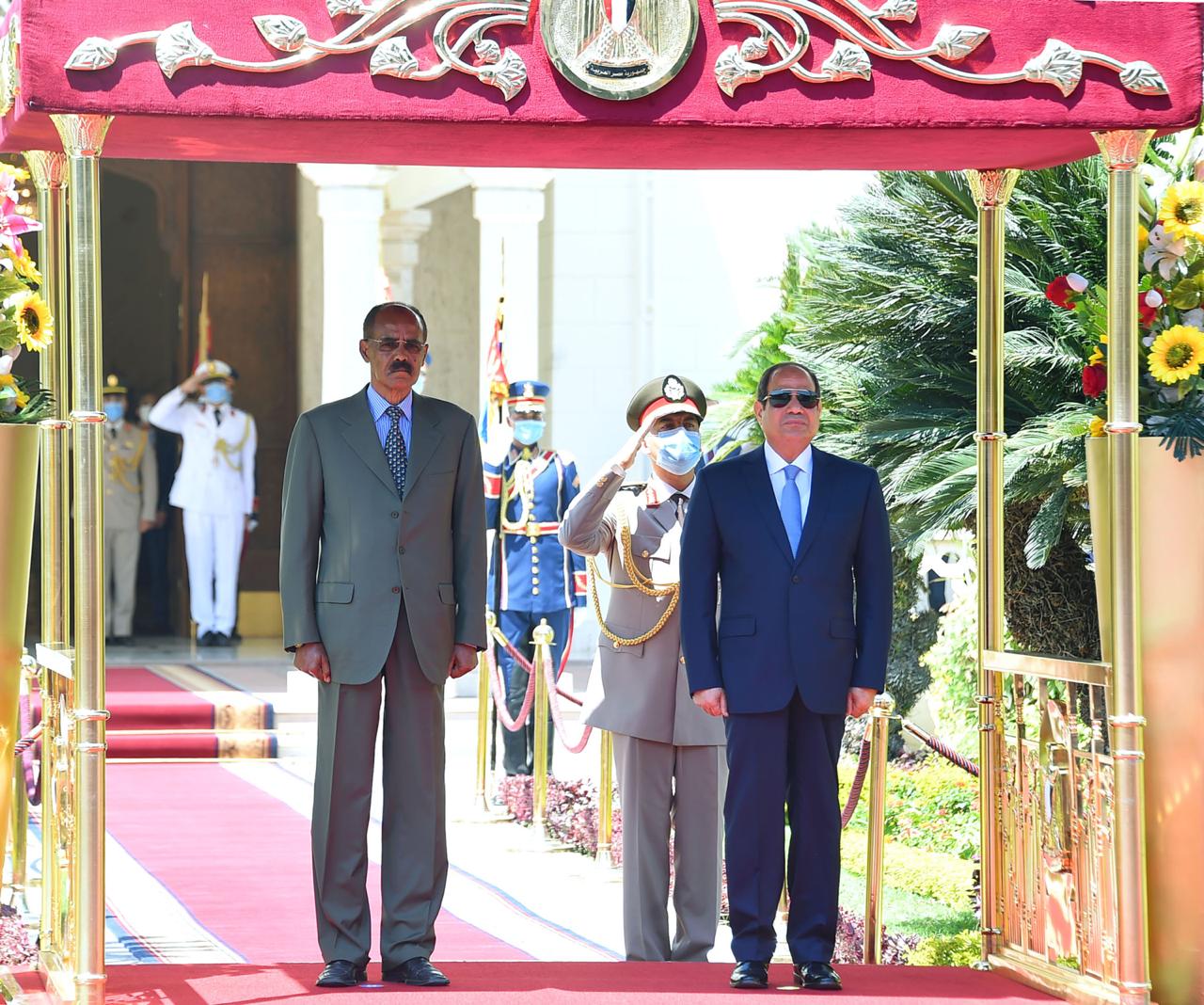 Ambassador Bassam Rady, the official spokesman for the Presidency of the Republic, said that during the talks, the President welcomed President Afewerki in Egypt, expressing appreciation for the close historical relations, joint cooperation and unity of visions that bind the two brotherly countries, affirming Egypt's keenness to strengthen relations and consolidate strategic cooperation with Eritrea in various fields. To establish a sustainable partnership between the two countries, in order to achieve more coordination and cooperation regarding regional security issues and complementary work to establish peace and stability in the region.
On the level of bilateral relations; The President stressed the importance of developing bilateral cooperation projects between the two sides during the coming period, while overcoming all obstacles in this regard, especially in the sectors of infrastructure, electricity, health, trade, investment, agriculture, animal and fish wealth, in addition to intensifying technical support programs provided to the Eritrean side, in addition to diversifying And strengthening the frameworks of joint cooperation in the military and security fields between the two countries.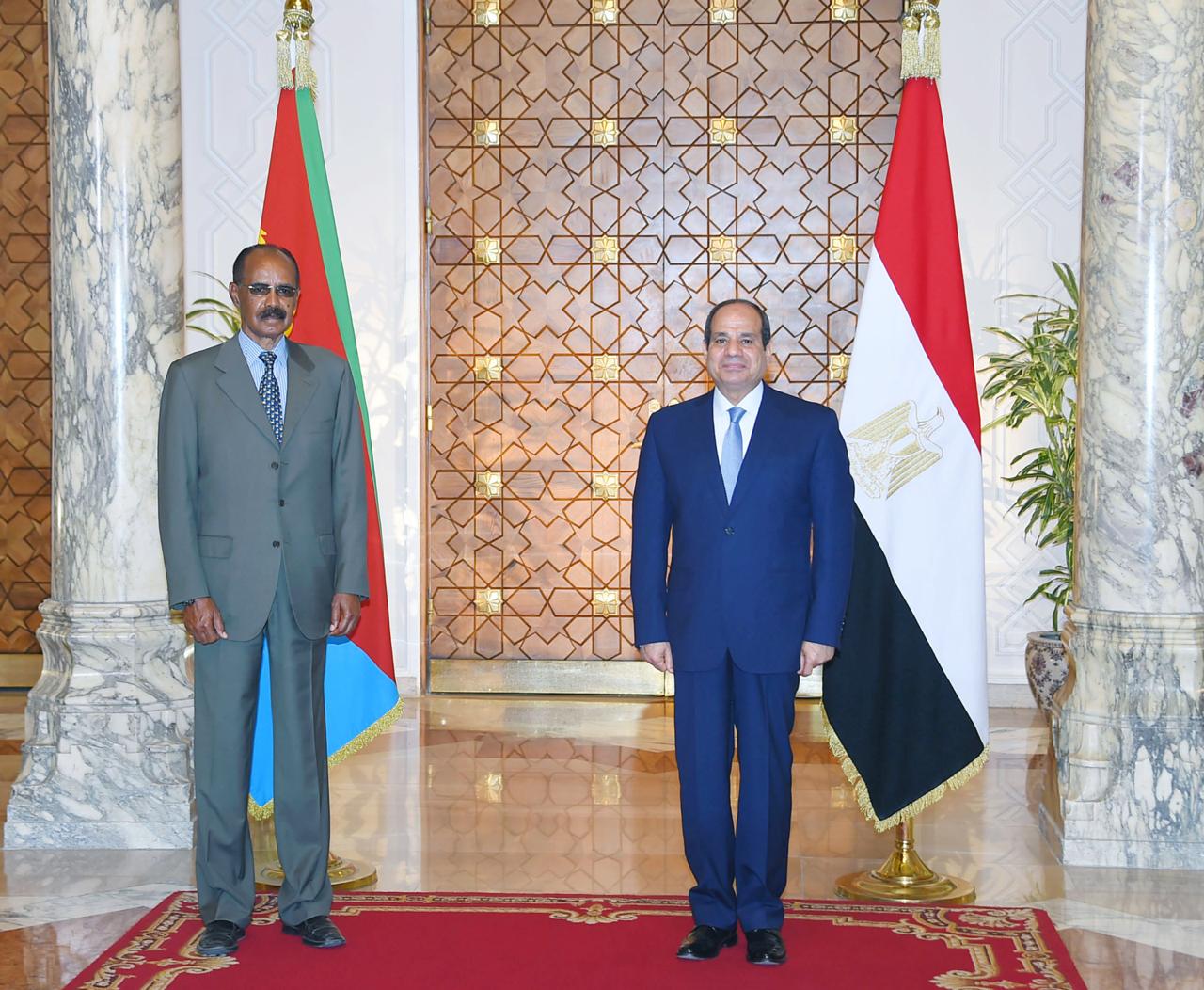 from his side; President Afewerki expressed his country's mutual aspiration to develop bilateral relations with Egypt at various levels, especially at the current time in which the Horn of Africa and the Red Sea region witness successive challenges and increasing foreign interference, which imposes intensified cooperation and coordination with Egypt and its leadership against the background of the pivotal weight represented by Egypt. In the whole region in terms of maintaining peace and security, praising in this regard the Egyptian stances aimed at achieving stability in the Horn of Africa, which was reflected in the great Egyptian support for Eritrea during the last stage.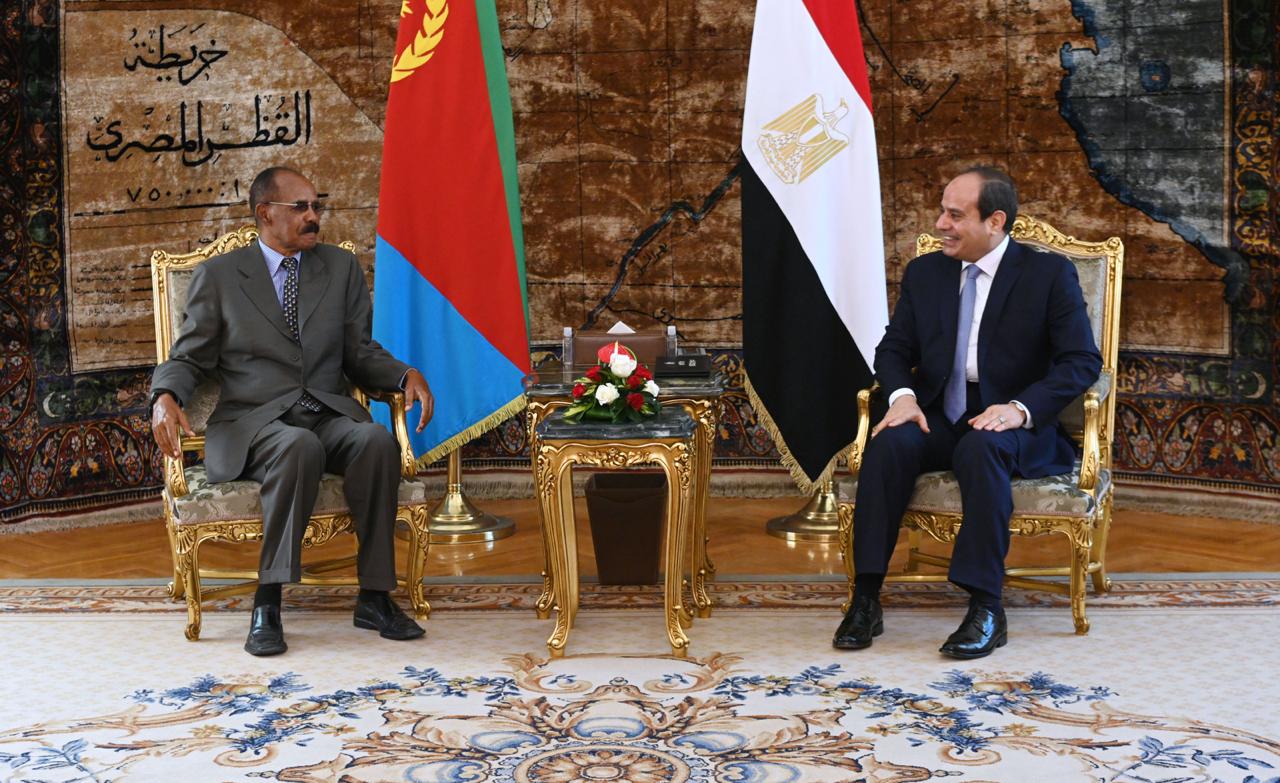 The Spokesman added that the meeting discussed the latest regional developments of mutual interest, especially with regard to the files of the Horn of Africa and the security of the Red Sea, as well as the issue of the Renaissance Dam, as it was agreed to enhance coordination and joint vigorous consultation to follow up on these developments, in support of regional security and stability.