Khartoum, Jan. 8 (SUNA) – The First Vice – President of the Transitional Sovereignty Council, Lt. Gen. Mohamed Hamdan Daglo, Friday evening returned to Khartoum after a one-day visit to Eritrea.
He was accompanied by the Foreign Minister, Omer Gamar-Eddin, and the Director of the General Intelligence Service, Gen. Jamal Abdul-Hamid.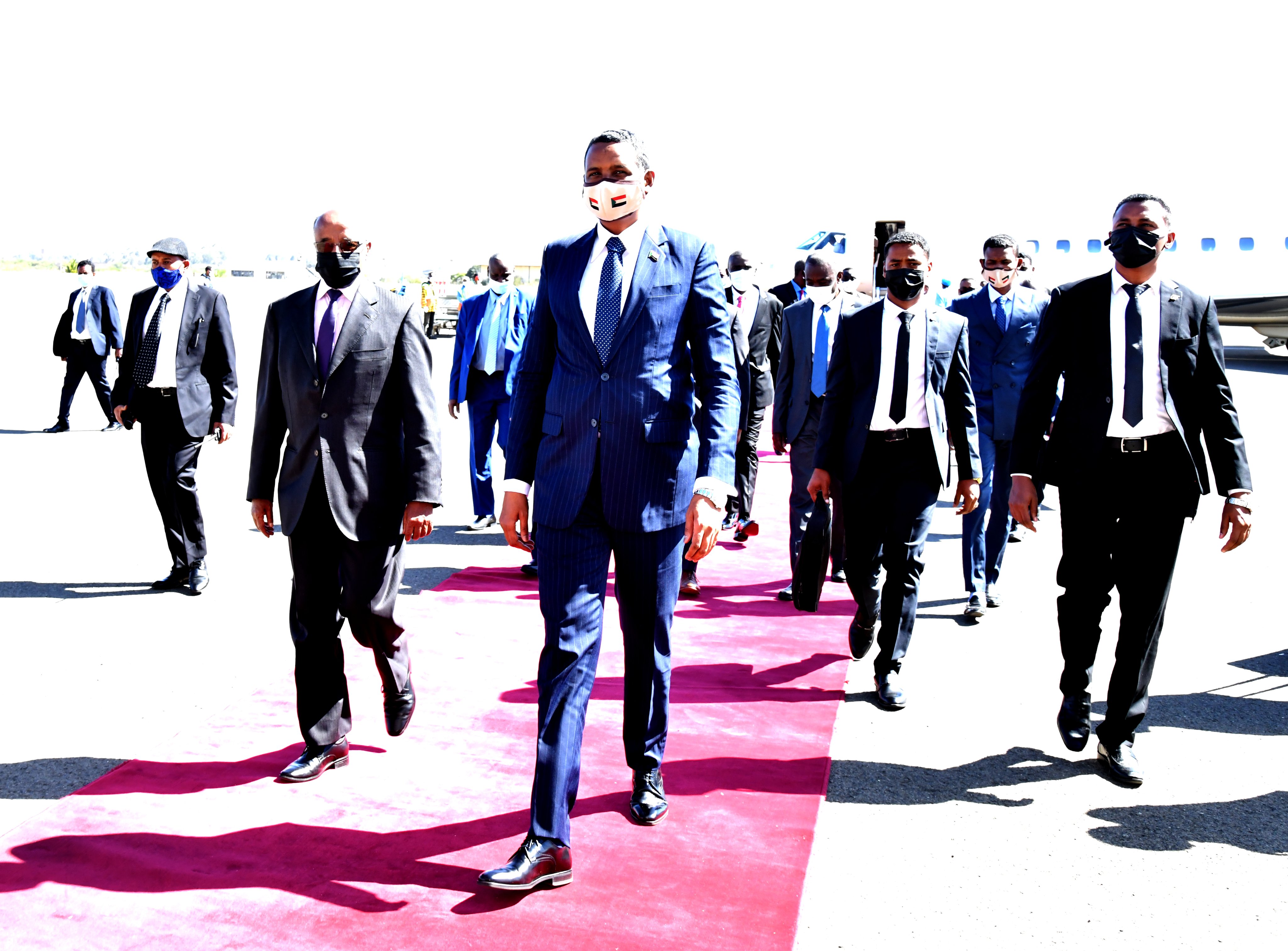 The delegation held talks with Eritrean President, Isaias Afewerki, on issues of the region, the borders, refugees and displaced people due to the violence in the region.
In a press statement upon the delegation's return at Khartoum Airport, the Foreign Minister, Omer Gamar-Eddin, said that the talks with President Afewerki dealt with issues of the region and the current situation in the two countries, as well as issues of the borders, the displaced persons and refugees due to violence in Ethiopia.
He said that the two sides exchanged views on strategic issues of concern to the two countries and the region.
He described the visit as a successful one, in which the two parties agreed to continue cooperation for the interest of the two countries and to coordinate positions regarding the regional and international issues.
MO