Africa's economy was recovering from the Covid-19 pandemic in 2022 when a range of internal and external shocks struck, such as adverse weather conditions, a devastating locust invasion, and the Russian invasion of Ukraine.
Although the direct trade and financial linkages of Africa with Russia and Ukraine are small, the war has damaged the continent's economies through higher commodity prices, higher food, fuel, and headline inflation. The main effect is on the increasing likelihood of civil strife because of food- and energy-fuelled inflation in an environment of heightened political instability.
Key African economies such as South Africa and Nigeria were already stuck with low growth, and many African governments have seen their debt burdens increase — some such as Ethiopia and Ghana now have dollar debt trading at distressed levels — and more countries will follow in 2023.
On average, the public sector debt-to-GDP ratio of African countries stood at above 60% in 2022. The era of Chinese state-backed big loans and mega-projects that started 20 years ago in Angola after the end of its civil war may be coming to an end, but Chinese private-sector investments on the continent will continue through its Belt and Road Initiative and its dual circulation model of development.
Geopolitical competition in Africa has intensified in 2022, particularly among great powers such as China, Russia, the US and the EU, but also by middle powers such Turkey, Japan and the Gulf states.
The sixth AU-EU summit was held in Brussels in February and agreed on the principles for a new partnership, although the Russian invasion of Ukraine disrupted these ambitions. Japan's pledge of $30 billion in aid for Africa at the eighth Tokyo International Conference on African Development in August 2022 was clearly made considering the $40 billion pledged at the China-Africa summit in November 2021.
The US also launched a new strategy to strengthen its partnership and held a second US-Africa leaders' summit in Washington in December. Russia's ambitions have been curtailed by its invasion of Ukraine, postponing its second summit with African states to 2023. The imposition of international sanctions has complicated its trade and investments, and its military support including through the Russian paramilitary group Wagner has been curtailed, focused on Mali, Libya and the Central African Republic (CAR). The strategic importance of Africa has resulted in all the UN P5 members calling on the G20 to make the AU its 21st member in 2023 under India's presidency.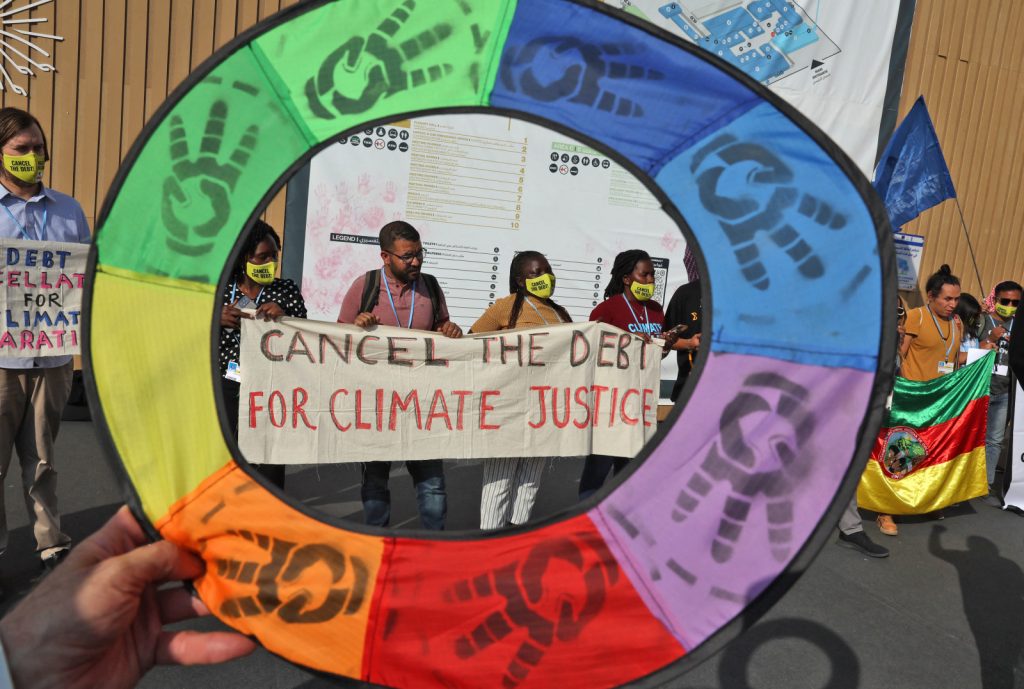 Climate activists at COP27. (Ahmad Garabli/AFP)
Scramble for Africa
Competition to secure Africa's critical and strategic minerals and energy products has intensified over 2022, and in the energy sector, European countries want to diversify from Russian oil and gas with alternative supplies, including from Africa.
Western mining companies and commodity traders are increasingly seeking alternative supplies from Africa. Decarbonisation is becoming a driver of resource nationalism and geopolitical competition in certain African mining markets, home to large deposits of critical "transition minerals", such as copper, cobalt, graphite, lithium and nickel.
The Conference of the Parties to the UN Framework Convention on Climate Change (COP27) was hosted in Egypt in November and gave African leaders an opportunity to shape climate discussions by pushing their priority areas, such as loss and damage, stranded assets, access to climate finance, adaptation and desertification.
Climate adaptation in Africa is a key condition to preserving economic growth and maintaining social cohesion. The Horn of Africa, particularly Somalia, is suffering from one of the worst droughts in memory. The geopolitical and geoeconomic ramifications of the Ukraine war has directly affected the African continent through contributing to food and cooking oil inflation and humanitarian aid delivery.
Throughout 2022 the AU was undergoing intensive reform, and it struggled to respond to the growing number of security crises across the continent. 2023 will have hot spots in the western Sahel and Lake Chad Basin, eastern Democratic Republic of the Congo (DRC), and northern Mozambique, all of them crossing state borders. In Mozambique, a 2019 peace deal assisted by the UN will see the last guerrillas from Renamo demobilised in 2023 to reintegrate into civilian life — some having been recruited in 1978.
One of the 120 armed groups, M23, resumed its conflict against the central government after lying dormant for several years. It took up arms again in 2021 and has been leading an offensive in eastern DRC against the Congolese army.
According to the UN, Rwanda has been supporting M23, and in November Kenya's parliament approved the deployment of about 900 soldiers to the DRC as part of a joint military force from the East African Community (EAC) bloc. The DRC joined the EAC in March.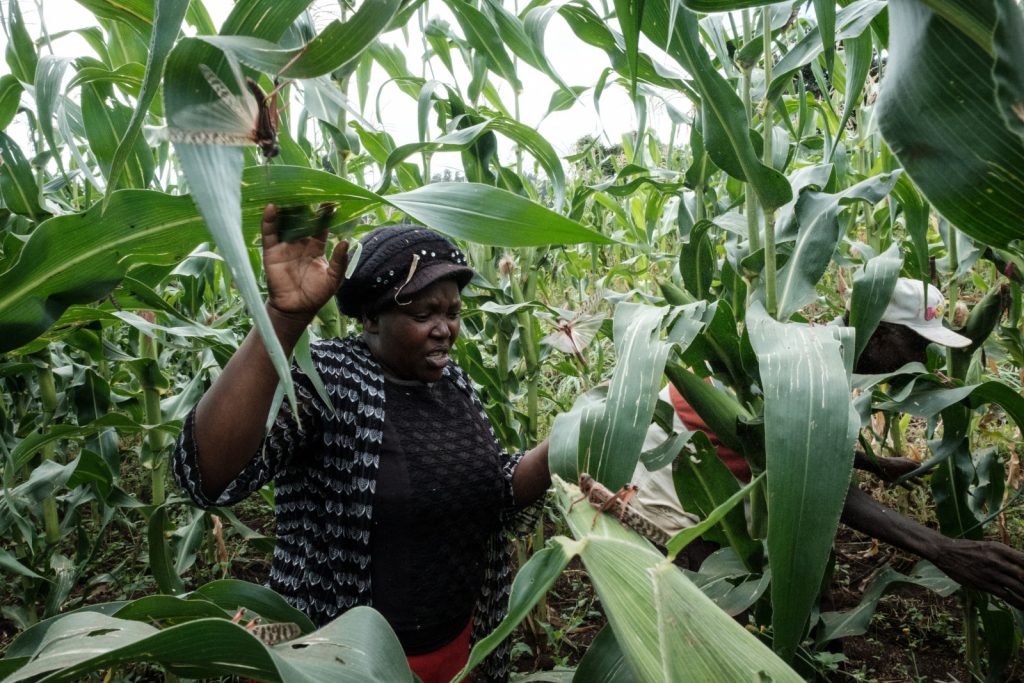 Locusts on a farmer's crops in Kenya. (Yauyoshi Chiba/AFP)
In the Horn of Africa, Ethiopia saw an uneasy ceasefire agreed between the federal government and the Tigray People's Liberation Front.
Islamist militant groups in Africa expanded their territorial reach in 2022, particularly in the western Sahel, where al-Qaeda and Islamic State affiliates are competing for influence.
The drawdown and exit of Western forces from Mali, both the French Operation Barkane and international contributions for the UN's Minusma mission there, adds new dimensions to regional security challenges. Mali's decision in May to withdraw from the G5 Sahel has also eroded the regional security architecture. Jihadist activity may spread further into coastal states, which has resulted in international partners such as France and the United Kingdom redesigning their security assistance strategy for the region.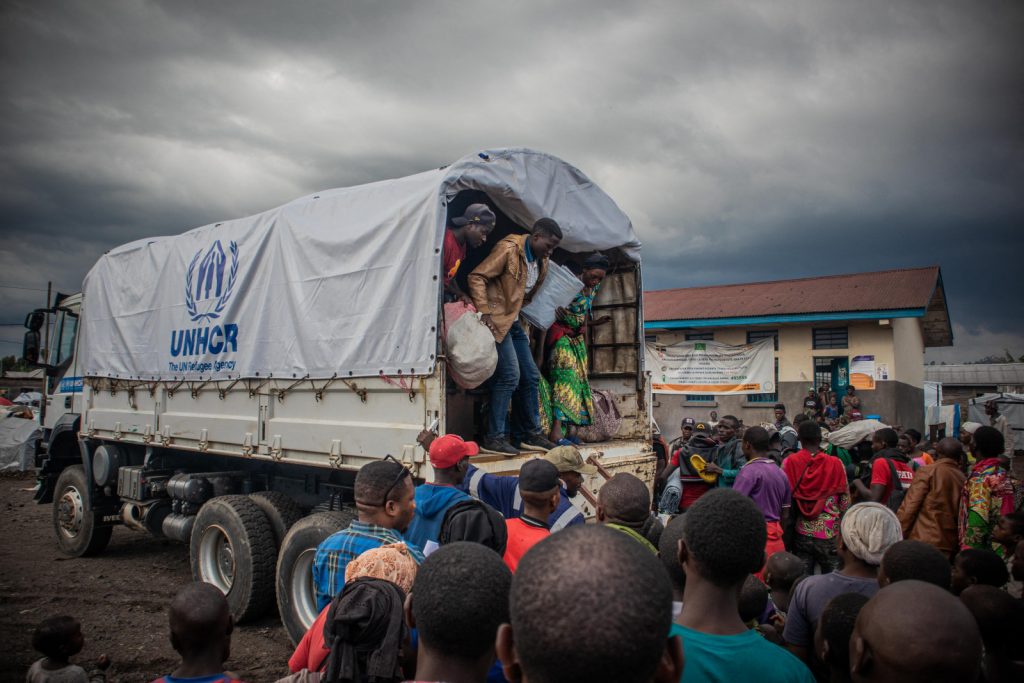 Internally displaced people in the Democratic Republic of the Congo. (Aubin Mukoni/AFP)
Coups on the increase
Coups are on the increase in parts of Africa. Since 2020, there have been successful military coups in Burkina Faso (twice), Chad, Guinea, Mali (twice), and Sudan, and failed ones in the CAR, Djibouti, Guinea-Bissau, Madagascar, Niger and possibly Gambia, and São Tomé and Príncipe.
Three national elections illustrate the state of African democracy in 2022. In Angola's August elections, the ruling MPLA lost its absolute majority, with the opposition Unita winning the majority in Luanda for the first time.
In Kenya, also in August, William Ruto prevailed to become president ahead of an incumbent-backed coalition led by longstanding political challenger Raila Odinga.
In Equatorial Guinea's elections in November, Africa's longest-serving president, Teodoro Obiang, extended his 43-year mandate with 94.7% of the vote, on a turnout of 97%.
There will be elections in 17 African states during 2023 for head of state or government or national legislature. Elections and their results in Madagascar, Nigeria and Zimbabwe could prove to be flashpoints.
Although fragile, the African Development Bank forecasts an economic recovery particularly in East Africa, because of the rebound of service and industrial activities, increased public spending, reopening of travel and trade because of an uptake of Covid-19 vaccines, recovery of the tourism sector, and deepening regional ties.
* Alex Vines is the Africa director at Chatham House.